ABOUT.
Floyd Russ is an acclaimed director who specializes in drawing out raw and intimate stories of emotion. He creates immersive, timeless journeys that not only entertain you but also stick with you well after the film has ended.
His short film, ZION, premiered at Sundance where it was acquired by Netflix and went on to win two Emmys and was shortlisted for an Oscar. He recently directed Episode 1 of Netflix's UNTOLD, Malice at the Palace. His first feature film, a meta psychological thriller/documentary called AYAR, premiered at SXSW in 2021. His commercial work has won multiple Clios and Cannes Lions, including Titanium and Glass Lions.
After being born in LA he grew up in Germany until eleven, when he returned to LA. He studied film and philosophy at UCLA and met his wife in New York where he lived for twelve years. They now live in LA with their young son and asthmatic Siamese cat..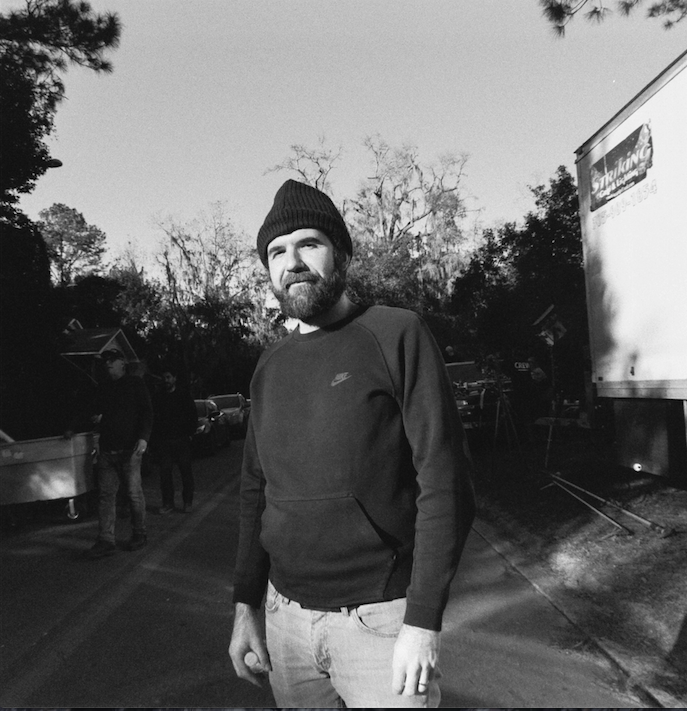 "I would travel down to hell and wrestle a film away from the devil if it was necessary."
– Werner Herzog
AWARDS.


ZION

ACADEMY AWARDS - OSCAR SHORTLIST – ZION – 2019

SPORTS EMMY - OUTSTANDING LONG FEATURE - 2019

SPORTS EMMY - OUTSTANDING EDITING - LONG FORM – 2019

INTERNATIONAL DOCUMENTARY ASSOCIATION – BEST SHORT – ZION – 2018

SUNDANCE FILM FESTIVAL - ZION - OFFICIAL SELECTION – 2018

ATLANTA FILM FESTIVAL - ZION - BEST SHORT DOC – 2018

HOT DOCS FIM FESTIVAL - INTERNATIONAL PREMIERE, HONORABLE MENTION - 2018

HEARTLAND INDYSHORTS - ZION - BEST SHORT DOC – 2018

RHODE ISLAND INTERNATIONAL FILM FESTIVAL - Best Short Doc - First Prize - 2018

SHEFFIELD DOC FEST - ZION - BEST SHORT DOC FINALIST – 2018

CLEVELAND INTERNATIONAL FILM FESTIVAL - ZION - AWARD WINNER – 2018

ASPEN SHORTFEST - ZION - SPECIAL AUDIENCE RECOGNITION – 2018


CANNES LIONS

FILM BRONZE – TOBACCO FREE FLORIDA – GEREMY - 2018

FILM BRONZE – FITBIT – SANDILLE – 2018

GLASS LION – SK-II 'MARRIAGE MARKET' – 2016

GOLD LION – PR – SK-II 'MARRIAGE MARKET' – 2016

BRONZE LION - ENTERTAINMENT – SK-II 'MARRIAGE MARKET' – 2016

TITANIUM LION – UNLOAD YOUR 401K – 2014

SILVER LION – BRANDED CONTENT – UNLOAD YOUR 401K - 2014

BRONZE LION – BRANDED CONTENT – UNLOAD YOUR 401K - 2014

CANNES YOUNG DIRECTOR AWARD – CHANGING THE WORLD FRAME BY FRAME – 2016


AICP AWARDS

AICP - EXPERIENTIAL – LIVE EVENTS/BROADCAST – LOVE CAM – 2017

AICP – CAUSE MARKETING - SK-II 'MARRIAGE MARKET' – 2017

AICP - EXPERIENTIAL – LIVE EVENTS/BROADCAST - SK-II 'MARRIAGE MARKET' – 2017

AICP NEXT – INTEGRATED WINNER – "UNLOAD YOUR 401K" – 2015

AICE – BEST OF NY – "STAND UP TO STAND YOUR GROUND" - 2014

AICP – BEST PSA NOMINATION – "STAND UP TO STAND YOUR GROUND" – 2014


OTHER AWARDS

EMMY - BEST COMMERCIAL – LOVE CAM – NOMINATION – 2017

SPORT CLIO – GOLD – GILLETTE - 2018

CLIO - GOLD – LOVE CAM – 2017

CLIOS– BEST DIRECTOR – FILM TECHNIQUE - SHORTLIST – 2016

CICLOPE - DIRECTION – BRANDED CONTENT – SILVER - 2016

LONDON INTERNATIONAL AWARDS – BRANDED ENTERTAINMENT – SILVER – 2016

D+AD – WOOD PENCIL - SK-II 'MARRIAGE MARKET –2017

ONE SHOW – SILVER PENCIL – "UNLOAD YOUR 401K" – 2015

D&AD – WOOD PENCIL – "UNLOAD YOUR 401K" – 2015